Examples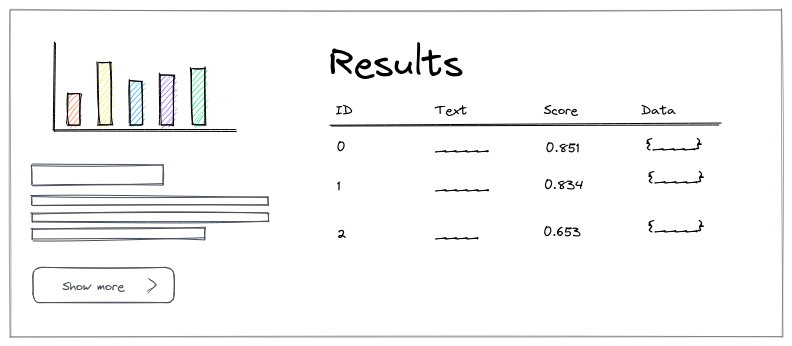 The examples directory has a series of notebooks and applications giving an overview of txtai. See the sections below.
Semantic Search
Build semantic/similarity/vector/neural search applications.
Pipelines
Transform data with NLP-backed pipelines.
Workflows
Efficiently process data at scale.
Model Training
Train NLP models.
Applications
Series of example applications with txtai. Links to hosted versions on Hugging Face Spaces also provided.
| Application | Description | |
| --- | --- | --- |
| Basic similarity search | Basic similarity search example. Data from the original txtai demo. | 🤗 |
| Book search | Book similarity search application. Index book descriptions and query using natural language statements. | Local run only |
| Image search | Image similarity search application. Index a directory of images and run searches to identify images similar to the input query. | 🤗 |
| Summarize an article | Summarize an article. Workflow that extracts text from a webpage and builds a summary. | 🤗 |
| Wiki search | Wikipedia search application. Queries Wikipedia API and summarizes the top result. | 🤗 |
| Workflow builder | Build and execute txtai workflows. Connect summarization, text extraction, transcription, translation and similarity search pipelines together to run unified workflows. | 🤗 |