Examples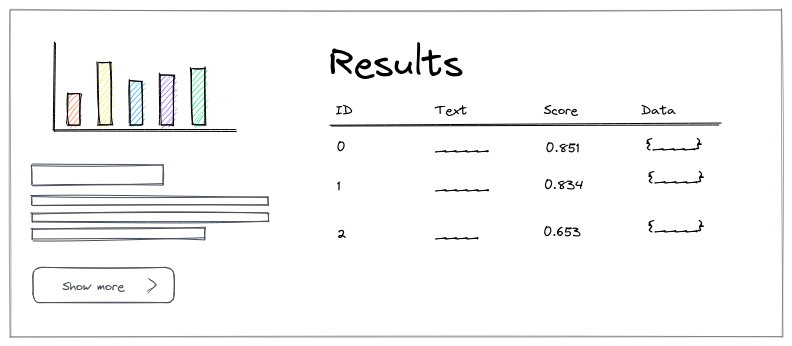 See below for a comprehensive series of example notebooks and applications covering txtai.
Semantic Search
Build semantic/similarity/vector/neural search applications.
LLM
Prompt-driven search, retrieval augmented generation (RAG), pipelines and workflows that interface with large language models (LLMs).
Pipelines
Transform data with language model backed pipelines.
Workflows
Efficiently process data at scale.
Model Training
Train NLP models.
Scale
Run distributed txtai, integrate with the API and cloud endpoints.
Architecture
Deep dives into project architecture, data formats and performance.
Releases
New functionality added in major releases.
Applications
Series of example applications with txtai. Links to hosted versions on Hugging Face Spaces are also provided, when available.
| Application | Description | |
| --- | --- | --- |
| Basic similarity search | Basic similarity search example. Data from the original txtai demo. | 🤗 |
| Baseball stats | Match historical baseball player stats using vector search. | 🤗 |
| Benchmarks | Calculate performance metrics for the BEIR datasets. | Local run only |
| Book search | Book similarity search application. Index book descriptions and query using natural language statements. | Local run only |
| Image search | Image similarity search application. Index a directory of images and run searches to identify images similar to the input query. | 🤗 |
| Summarize an article | Summarize an article. Workflow that extracts text from a webpage and builds a summary. | 🤗 |
| Wiki search | Wikipedia search application. Queries Wikipedia API and summarizes the top result. | 🤗 |
| Workflow builder | Build and execute txtai workflows. Connect summarization, text extraction, transcription, translation and similarity search pipelines together to run unified workflows. | 🤗 |